Awesome Anniversary
Gifts Idea


This  anniversary gifts idea is where you continue to learn how to choose the best gifts.
This fantastic man or beautiful woman in your life deserve your time and effort, and giving the best gift that shows how much you care, (is the awesome person that you are). This incredible gift you need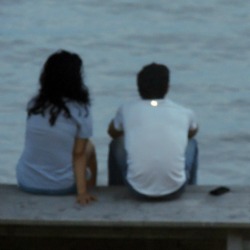 Anniversary Gifts Idea for Your Awesome man
Men are  wonderful species? So here you are  in a relationship with a man(he is young or  a more mature silver hair gentleman). You want to gift him, what to buy?
Ladies, give your Special man, a special gift that's practical or fun  reflecting him. Do not forget that anniversary gift,(any gifts) should always be  based on who he is. as a individual,(not what his friends wife gave their man). But his personality, the job he likes, and what he like to do. 

But do not shower him with more expensive gifts than he give to you,(unless you're bonded to him by marriage,or you are in a long term  relationship).
You can also choose anniversary gifts by year,or how long you have been together, but still base on who he is,(not how pretty and useful you see a lot of gifts for men are). Choose the best anniversary gifts idea.
Relationships can be awesome and challenging at the same time,but it worth the effort.  
Showing Men Love Has Nothing to Do With Expensive Gifts..

..

Women- sometimes will go over-board for love,(even when giving gifts). 
A lady, even a mature woman may wound up selecting  the most expensive gift, or  anniversary gifts for a man.
However,the man or partner may have "nothing" or never even thought of the relationship or the anniversary.
Most women spend her time thinking of the special man in her life,(that she will do something to make him happy).  When he himself has not even show any form sharing. This woman  may have selected a expensive  gift, even before she realize that this gentleman has  not forgotten  anything for her, for this special day,occasion, or the anniversary). 
Do-not-go-over-board women. You should know this special man by now, so select a special gift based on who he is, but  still do it with charm.
Best Year Focus Gifts You can Give a Man for Anniversary
Each year has a different focus, and the type of gift you should select,(for example, if your dad or husband are celebrating their 50th anniversary,you would choose elegant gold. 
However,gold can be given for other year celebration as well).  The most important thing to bear in mind is, (what does you dad or husband like?). What are things that these gentleman enjoy doing?
How does  he like to dress? -What type of recreation does he like? For example, if you gift your dad with an expensive golf club. When all he likes to do is go for a leisure ride on his bicycle in the park,(then he will not value the expensive golf club)you gave him. So your anniversary gifts idea is a waste.
If he is a golfer, (have fun giving a urinal golf club)
A sneaky covert camera,(if you don't mind what he does with it).

Wool and leather luxury gloves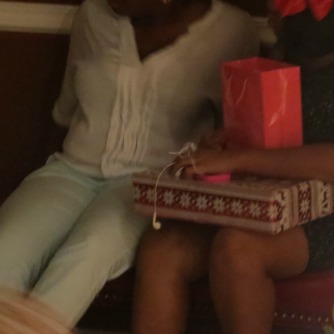 Paid manicure gift certificate for the next 3 month
leather excursion travel case

Leather excursion messenger bag
Cashmere robe and slivers

Fishing pole camp fire roaster
Forbes and Lewis Arnold Duffel bag
Perhaps your significant other just can't help himself with his toys collection?
If you do not mind his obsession, then surprise him with a anniversary gifts idea eBook,(depending on his interest and what he wants to improve) in his life.
Fantastic Anniversary Gifts  idea for women...
OKay Men, remember that  women love celebrating  anniversaries, (and she's happy, because she has worked  hard through the year(s) with a labor of love along  your side). 
At times, you  get on her  last nerve .(but the relationship is worth every minute),or she would not be celebrating it. 
There are many incredible gifts to give a woman,(but don't give her a washing machine, a tea pot,or some other items she use around the house. Giving those practical gifts for the home,(is not a gift for her,it's a gift for everyone).
Make your life easier and that special woman happy.  Give her a gift that truly speak of romance,tenderness,true love and appreciation.
A elegant dinner for two at a fine restaurant/hotel    

A paid night out with her girlfriends

A surprise gift basket for women
 International wine gift basket
Essential oil defuse braclet
If your special woman is talented and like to do different things,(or likes to be involved  in different events),gift her accordingly).
Knowing her taste and style  is very important.  Even though you may feel that women loves flowers, (not all women care for them). And  not all women care for chocolate.
Some women do not care for expensive jewelry either , (give her a book,video,or CD), on learning to do a project or improve her image and she will love you for it.
So taste and style is very important, (or the most expensive), and thought of gift will not be valued or appreciated.(anniversary gifts idea).
Heartfelt Anniversary Gifts Idea for Any Occasion
Some people celebrate an anniversary for every event in their life.   Perhaps it's a first job, a graduated from college, a divorce, a first home , and  so on. 
You can select a anniversary gifts idea for just about anything. Regardless of what the occasion is all about.
If's you showing appreciation and love at the moment, Give the gift with pride and warmth that reflect that type of occasion, or person.   
Anniversary gift ideas will enable any individual to express love and appreciation with gifts and be prude.
Anyone who give gifts to anyone is awesome,(they took the time, effort, and money to select and choose the anniversary gifts)> 
The individual that select the gift, first enjoy the gift, and delightfully selected it, and said: this gift is just right for so and so..So enjoy the much thought of gift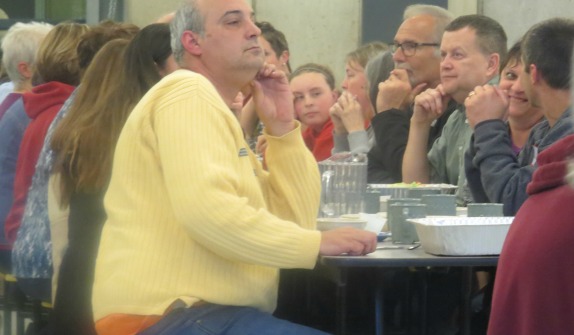 All gifts are based on taste and style, of the individual, and for resewn of the special occasion.
Personalized alarm clock(especially if that individual is notorious for running late).
China collection anniversary gift
Silver collection money clip
Personalized anniversary wine flute
Vintage wood serving bowls

You are my soul mate necklace
I'm my beloved's necklace
Have you seen someone?
Best  Anniversary Gifts  idea for Anyone Anywhere...
Did you ever just wanted a gift that brings out the best in you? You do not have to wait for someone to give you this gift. Gift yourself.
I gift myself this special gift, Solo Build It!, and create this website I never thought that I could share my thoughts and ideas with the world,(i am not a writer). However,  Solo Build It, taught me from scratch how to formulate my thoughts into a webpage.

Gift yourself Solo Build It, as a anniversary gift. Learn to build a business, from your thoughts and ideas,that will generate  passive income.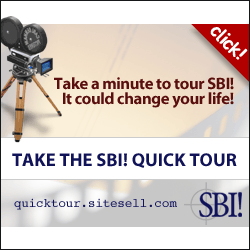 ten