Anniversary Gifts For Couples

I love a relationship  anniversary gifts  celebration for couples where gifts  are exchanged between partners. 
This type of anniversary  restore  excitement and pleasure in relationship.
With  most couples anniversary celebration, it's always the woman who remembers the time and date of the event.  Sometimes she has to remind her partner. 
However,there are also anniversary celebration where both partners remembers,and plan a secret something,something for each other with gifts.
That anniversary is usually very excited because both partners where thinking of each other. 
What is an anniversary?
A  Anniversary is a time in ones' life when something occur that is memorable.
The event that occurred is remembered and celebrated every year on the same  month, date, and sometimes even time. This event maybe:
The day you met your significant other

 When a loved-one deceased
 The years you have been together(something                   
  unforgettable, which leads to an (unforgettable
  anniversary).
The event for celebration doesn't have to be a large one, depending on what type of event it is. However the anniversary  must be acknowledged with love and appreciation. 
If it's a relationship event, then there's a planned celebration  to acknowledge a milestone in achieving such efforts,(as mentioned, gifts are exchanged  from one partner to another to show appreciation and favor).
This is a time for couples to draw closer to each other.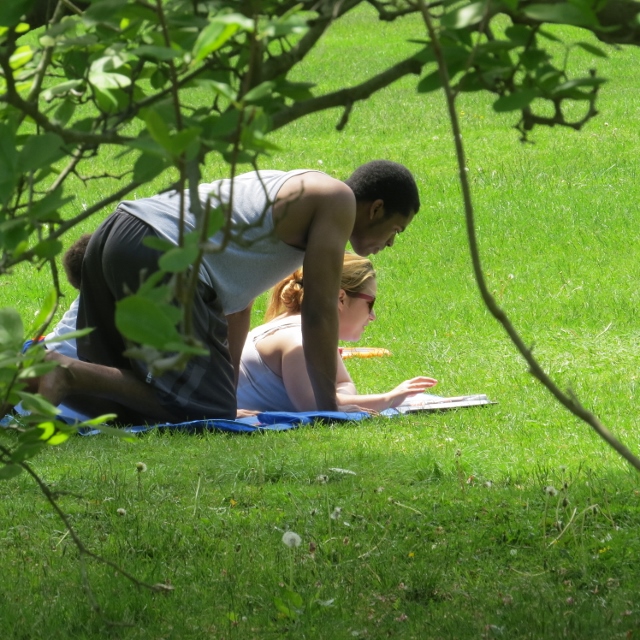 Planning  A  Anniversary Gifts Celebration
The place for the event should be preplanned,(whether it's home or in a grand hotel), and the gifts also should already be prepared and set aside for surprise giving.
Women in particular, look forward to a anniversary,(and hope that it's remembered by a partner),whether it's a  spouse,or sweetheart, "the day"is very important. 
The woman is excited,  and look forward perhaps, to be placed on a pedestal on such a day.
Every woman, no matter how strong or weak her personality, wants to be special in her partner's eyes, especially when a anniversary is approaching, (so anniversary gift ideas is in-order).
Do You  Know What Women Want Men to Know Especially at Anniversary?
What  most women want, but may not verbalize it. 
1.She would love to feel like a princess,or a queen on her anniversary, memorable day. 
2.Then finally  be carried off into a romantic setting,(be it a elegant hotel, or     even  a motel), if  that's what you can afford. And depending  on how warm and caring that partner is, that special woman may surprise him, as she become that amazing seductress.
Men- I have encountered women who are irritable- angry- moody,depressed, frustrated all the time(and they show it at work,some talk about it).  
Majority of the women are this way,because of you,(her partner),they are unhappy with their relationship,because you make no effort  in the relationship to be inspiring,caring,(do something different that makes  her happy).
 Women verbalized that "if he could just buy me some flowers,or just do something different" for me that one day,I would be happy, "everyday is the same-thing!" Hello men, are you there?
In spite of the short coming in the  relationship,these women stick with you, her partner,spouse,or friend.  She love  you,care about you and endure another  unfulfilled anniversary that wasn't realize.. These  woman are  fairly miserable because  they   
have to remind you their partner that they once  shared a beautiful  past and today is the day that brings back memories, and it's been( ----)since that happened on this day,our anniversary.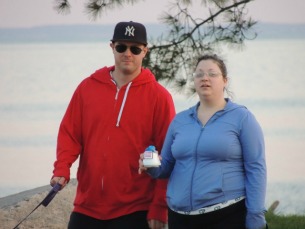 Take time to Celebrate Your Anniversary..
Anniversary Gifts Celebration  doesn't require a Large Budget. Even if you are on a budget, (and cannot afford all the lush stuff). 
This special woman who loves you, (will settle for "one" single rose) if that is what you can afford. And she didn't have to remind you of such an event.
This woman will even settle for a Burger King or McDonald if she knows you are running low on funds., (but you did remember that special occasion).
Women Who Takes Men for Granted Even at Anniversary

Anniversary Gifts even for women who Takes Men for Granted. I am exposed to women who receive the roses, and the gifts. 
Their husband, and partner remembered the special occasion,(but the anniversary gifts, the husband/partner)  are taken for granted, "unappreciated". Life is so unfair! both partners are missing the incredible gift in each other.
About Anniversary-men, do not forget to

do the little things that brings pleasure

to  That  special   woman    who  loves   you. 



Celebrate the gift in her. So Men - remember when you were pursuing her, you would do whatever it takes to get her.
What does it take just to continue doing just a fraction of that part of what it takes(to make her yours in the beginning of the relationship. 
Women, men who remembers you, (do not forget to be thankful for what you have). Thebbeautiful richness in your partner.
Remember that you can find a whole lot of body,(but not a whole lot of somebody),who truly loves you,adores you, truly cares about you.
When Your Perfect Love say Good-Bye to The Relationship-Before Anniversary
I have heard (women and men) brag "S/he loves me too much to leave me. Then they are shock and devestated when the partner say '"goodbye" to the relationship. 
Remember  that human beings will "put up with",and "tolerate" so much so long. Do not forget to care,and don't forget to show genuine warmth,affection, to the "one you love" and the "one who loves you with respect"  
Do not allow your anniversary gifts be a thing of the past.
Anniversary Gifts  for Her  Taste and Style...
First, in order to select the right gift for your  partner, you MUST know their taste and style,(interest and activity).
For example, is your woman  the type who will settle for the ordinary or simple things in life?  Or is she the type with elegant taste? (then you cannot take her to McDonald,Burger king, (or to any place cheap). And if you're bringing her roses.
You cannot bring her a single  rose,  (any silk rose). Instead, bring her a elegant bouquet,or a lavish plant if she has a green thumb). 
And by the way, (if she doesn't like flowers,or-candy, don't pull a fast one, and bring her that).  She will not  show any appreciation,(and just toss it aside).
Is she a sport enthusiast?  Is she into healthy living?.
Does she prefers wear a  long satin nightgown to bed than a  short sexy baby doll?
Choose a gift based  on who this person is, (not  only on what you like. 
Some gifts  for anyone to give.
Take Her out somewhere special, (it's not a must),but it's a fantastic thing to do (a elegant dinner is in order).

A luxury hotel overnight stay (if you can afford it)

 An exquisite bouquet of flowers.

A fabulous jewelry of your choosing.

Pearl or diamond earrings.

Pearl or diamond necklace.

His/hers split heart chain.

Sterling silver double heart pendant

A sexy something,something from Victoria Secret..(walk in the Mall to the store,and pick it out yourself,whatever your heart's desire).




Watch some great movies together,).(then hand her a gift.

An adorable anniversary gift ideas basket.
Anniversary Gifts Idea for Him-Your Special Man
The man in Your Life. Select Lovely gifts based on His Taste and Style..Do you really know this man? Do you really know what he likes and enjoys doing, (other than making you happy)?  
Choose gifts for him based on his personality type, (what he enjoys doing, his activity), his career choice,his interest. How he likes to dress,(not  just how you want him to look).
Is he the well dressed man? or the casual,outdoorsy type? gift him accordingly. Choosing and giving gifts to  a man, (the one you love), has nothing to do with how much you  can afford to spend. When you (select gifts based on his taste and his style), you win, regardless of how inexpensive the gift is.
First day rafting lesson


    

The 

mountain bike 

he was talking about
    

Fully paid one day ski trip
    

Pick up the tab for your next night out
Improvement golf lesson,(paid for a month).

Women,every man wants to know that you love and appreciate them.  He wants to feel like a king,(even if he is not one in yours eyes).  But it's known that the more you praise a man,the better he becomes.  
Great Gifts for Any Occasion Anniversary..
It's a great feeling to be creative. To express my thoughts, experience and ideas. I created this site through my self expression.  It all started with a gift I gave myself called:SOLO BUILD IT,OR SBI!
You can gain true freedom with your lifestyle,(earning passive income). Celebrate with your partner, (all from SOLO BUILD IT.
Build SBI together.  Create a income that's worthy of your time, and effort. SBI will show you how.
Anniversary Gifts Ideas Continue