Bedroom Decor Ideas-
To Enhance Your lovely Home
Bedroom decor ideas to spruce up dull cluttered looking bedroom. I Love  a fabulous bedroom-and when  you purchase or receive elegant bedroom items, (it  allows you  to separate a extraordinary elegant bedroom), from a ordinary one,(so you feel warmth inside).
The bedroom is one of my favorite places to hang out in love and relationship. To me,it's most gorgeous sanctuary in the house.
A place to be solitary and hang out with my favorite something, a book,my laptop,even my thoughts and ideas,(not necessarily in my bed).

I love  sprawling  in a  romantic elegant bed  and enjoy the feel of luxurious linens, elegant comforters, spreads on my body.
Bedroom Decor Ideas - Sitting Area in Bedroom
I also prefer at-least one sitting area in the bedroom , (or a rug, or carpet on the floor), and a place  I can cuddle up in.
So that I can read a book., think my best thoughts in quiet serenity. or work in comfort on my laptop.  I love to get away from the hustle and bustle of things,(in my special paradice...my bedroom).
The area in the bedroom can be arranged to become a charming spot for all the above activities. It's best if it's a area facing the sun.(and if possible nature around).on the outside, or small houseplants on the inside,(if you have green thumb).
Elegant Clutter Free Bedroom..
A bedroom should be clutter free. It should not be a place where you store things. Wow, have I seen lots of storage,cluttered bedrooms.

I have been in homes where the living room,dining room,and even bathroom, looks wonderful,even elegant.  But the bedroom is a storage area. Boxes, and cluttered,tastelessly everywhere.
The bedroom even  feels cold. The dresser has items that should be stored in a bathroom or even a kitchen. No wonder many people experience  insomnia,(the spirit is restless and feels uninvited).
I have also observed that some people prefers to sleep in their living room, on their sofa (instead of in a bed, in their bedroom).
This is so,because the sofa is "more comfortable "more cozy than their own bedroom or bed.
If you are going to enjoy your  bed, or bedroom decor ideas, then you will have to rearrange your bedroom to make it more comfortable for yourself. Make it the best place to be. An investment on a perfect mattress is extremely important.
Modest Home or Elaborate Mansion
A Bedrooms should be elegant,a paradise,a romantic chic atmosphere . A bedroom  is not always a place where you want to be in bed.But you have  a little corner somewhere you can relax and  meditate, and create.(where you feel at peace).

I for one, think that a TV shouldn't be in your bedroom. A TV,even if it's a gift, can be distracting in a bedroom
Instead of sinking in you luxurious bed to bask in its comfort for rest or much needed sleep. You may wound up watching TV. (I'm speaking from experience). 
You may say to yourself,"I will just watch this news,or show just a few minutes then you ended up watching the whole show and then some,(and miss your rest, (day in and day out).
Watching TV  will become a habit), and you become sleep deprived,(your TV  become a barrier),if you care to admit it.
Keep your TV in the sitting room,kitchen,Den,(anywhere else except bedroom),whether you live in a simple modest home, or an elaborate mansion.
When Decorating
If your bedroom is small, it will be much easier to decorate, because you don't have to worry about what to put in each space as much.
But as mentioned, whatever you do,don't store things in it. Make it clutter free, and fresh. Decorating with bedroom decor ideas such as live floor plants can also enhance the atmosphere of your bedroom, (if you have a green thumb). And especially if you have lots of light.
If you don't have lights,(don't put plants in semi-lighted or a dark bedroom, they wont lost). 
But also, check your decor  carefully to be sure it's tasteful,(and the right bedroom decor ideas for your space). 
Remember that large vases, with stylish dried twigs or small dried branches can work wonders also(but they shouldn't overwhelmed a space).
Bedroom Decor Ideas-For Revenue Generating
 I like elegant and beautiful things,(and a bedroom is no exception). I gift my self this fantastic gift, and created  this website..Here I can write about my best  bedroom thoughts and experience.  I can create as much as I want to. Gift yourself a gift where you can create some magic. 
You write about your experience,your life, anything, and share it with the world. And earn revenue at the same time. SBI!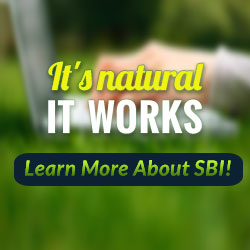 And when it is your home, (the best gift large or small will  be well utilized). And you will be happy because you had the idea yourself, (how to arrange each item in your room first), especially if it's a themed centered bedroom, and all arrangements are based on your own thoughts...bedroom decor ideas.

Bedroom Decor Ideas To Always Select..
           Crystal chandlers
           Unique wall clock
            Unique wall decor
           Unique paintings
            Wall plaque
            Wall art
            Throws
             Pillows
            Scented candles
            Dawn comforters
            Elegant rugs
            Duvet covers   
            Unique storage
            Mirrors in bedroom? you decide
Enjoy your elegant bedroom with its spectacular ambiance created from your taste and style.